10 tags
15 tags
19 tags
kellysteffey asked: beautiful blog dear!
17 tags
14 tags
15 tags
23 tags
Amy Carson.
20 tags
10 tags
15 tags
Soft hard soft. Crystal Renn.
12 tags
8 tags
4 tags
c0mes-and-goes-in-wav3s asked: Do you mind if I use your beanie idea? I've been looking of a way to store my beanies for the longest time!
11 tags
seriously…gold mine of mom pants I could make into shorts at the thrift store today. Here are three: I plan to dip dye and stud at least one pair…awesome.
15 tags
$155 to make a dream come true.
It finally happened. I got the swimsuit from Free People I have been pining over. Decided to take a picture in which I mustered up the sexiest face I was capable of. Here is the link to it: http://www.freepeople.com/crochet-one-piece/_/productOptionIDs/0b6e9cad-a8f4-4ccf-8a37-466219f4ea95,c4e8f2c7-4a4a-4b68-9bd2-5c06b2364520/ Of course, the model is 20x skinnier than myself but hey. I still...
16 tags
I've been considering a photography project with mainly just portrait shots. Mostly shoulders up and more "high fashion" than what you would normally see— high fashion meaning not so southern typical. I only have a lowly canon slr with an ish lens, but I plan on buying a decent lens that is preferable for portraits. I'll take suggestions on that. Anyways. First...
16 tags
23 tags
Favorite thrift store finds of 2011:
In celebration of a new year, I'd like to take this opportunity to reflect on all the great things I got in 2011 from thrift stores while pretending I can model them well. The following are all under $4. (the exception is the last coat. 20 whole bucks! pft.)  coat, top, pants. dress hat, top, skirt (I look pleased) skirt, top, necklace (leather) dress coat, dress long...
16 tags
Reblog if you are a Boho, Nature, Indie, Hippie,...
in-lovewithlife: I need to pretty things on my dash! Reblog and I will follow you!
14 tags
12 tags
10 tags
14 tags
Snow white? Indeed.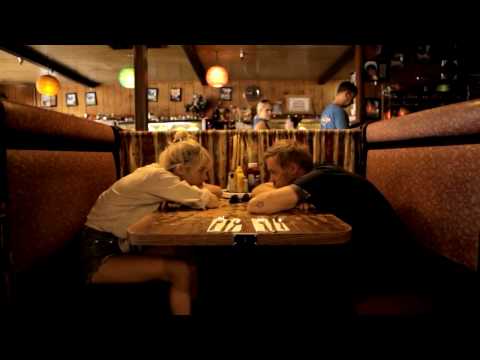 12 tags
9 tags
Bambi.
Ever so often does a model come around who I notice that really makes me want to cry. Mostly out of sadness that I will never be as lovely. Bambi N.B. is one of these. Is it fair that women like this exist? So beautiful and different that I could cry and put my hot fudge sundae pop tarts down. I love those things. So tasty. Bottom line, she is gorgeous and good for her! I love the unique look....
10 tags
a drop of golden sun.
9 tags
10 tags
So the man took me to Atlanta and we did a whole bunch of things! Apart from being disappointed in the fabric stores, the trip was a blast! We went to the ATL zoo and saw a whole bunch of awesome animals. He and I bonded with a little birdie! apparently kissing isn't "for the birds." HEH. also saw this big lady: Roll Tide?  all the stores we went to made me appreciate the...
21 tags
an Ode to Belts
You know, I love belts. I used to not have too many. A basic brown belt for the sole purpose of keeping my pants up. Functional- possibly stylish- but boring. Oh, how things have changed! I decided to take a cute little picture to show my favorite belts I have collected over the past year. and little (HUGE) Marvolo. Pardon the picture's unstraightness.. It's funny that not one of...
2 tags
5 tags
13 tags
I love cabins that have been in families forever. Georgia. When I have a cabin one day, I think I will want it overrun with vines. A stone cabin would be beautiful!
6 tags
13 tags
Ah, I feel it is necessary to post some pictures of the tornado that took place in my college town. I wouldn't say tragically beautiful, but the things nature can do to nature is astounding!
9 tags
7 tags
9 tags
Home.
16 tags
I love finding stuff like this. I never seem to have my real camera around, though. 
17 tags
teeny tiny Ms. Miyagi
This is my man's new kitten, Mrs./Ms. Miyagi. She JUST got fixed, so she is a little tired and not super playful quite yet. She is 3 months old (yes, 3 months) and weighs 1.6 pounds. We rescued her from a shelter! Smallest kitten of that age I have ever seen which means I am so deeply in love. Meanwhile, my new kitten is driving me nuts and considers me his scratching post.